Today, let's take stock of the most creative lighting designs in 2022. The annual Milan Design Week has come to an end. In addition to the most popular international furniture fair, the annual lighting design exhibition has also attracted the attention and participation of many designers.
This year, at Milan Design Week, a group of design brands and manufacturers presented a more diverse range of luminaire designs and impressive lighting solutions that offer new sensory experiences while presenting innovative aesthetic concepts .
Arco K by Flos lighting
The most well-known masterpieces of Italian design masters Achille and Pier Giacomo Castiglioni are the floor lamps "Arco" created in marble.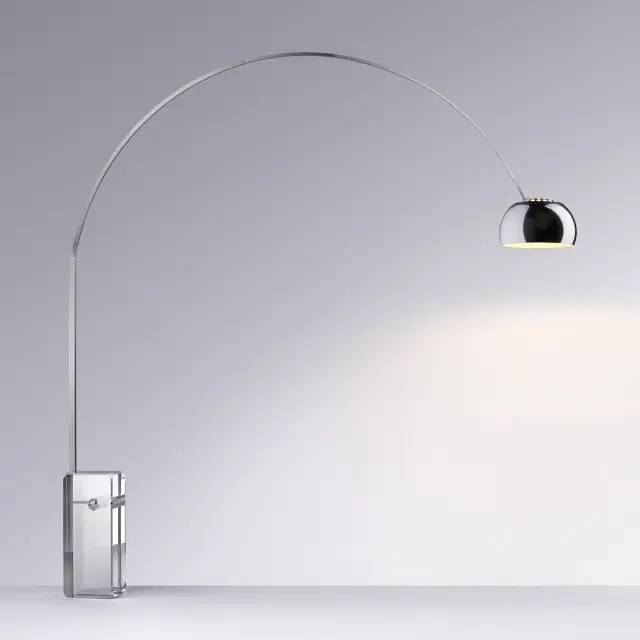 2022 marks the 60th anniversary of this floor lamp, and to commemorate the occasion, legendary Italian lighting brand Flos has launched a limited edition Arco K at Milan Design Week. In terms of design, Arco K uses lead-free optical crystal blocks to replace the original marble material, which makes the lamp more light.
To give a new twist to this classic design, Flos developed a technique to machine the base to ensure the beloved arched form remains intact, while the clear crystal material reveals how the model works inside. It is worth mentioning that this limited edition is encrypted and caters to current digital trends.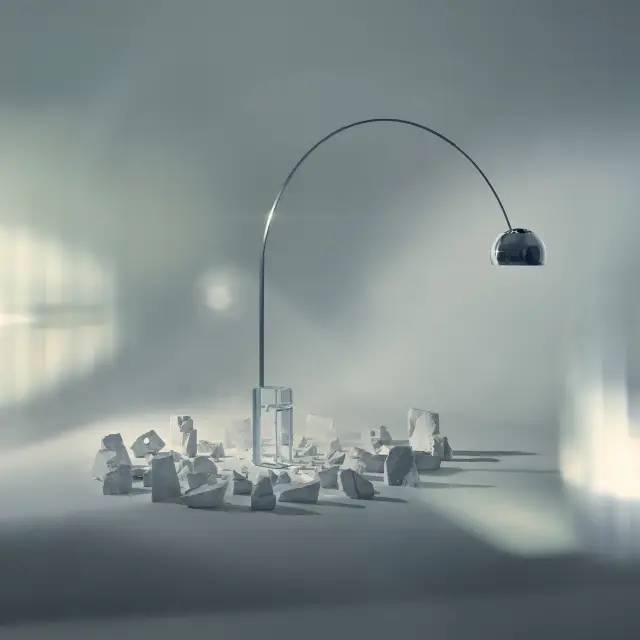 Modular lighting system "Almendra"
At Milan Design Week 2022, the well-known Italian lighting brand FLOS released the modular lighting system "Almendra" created by Hispanic designer Patricia Urquiola. Inspired by the peeled almond fruit, the designer aims to blend into the natural environment in a gentle form.
The lamp as a whole looks like two leaves, with a simple mechanical sense. Through different combinations, it can present a horizontal or Y-shaped appearance, which is suitable for various indoor spaces.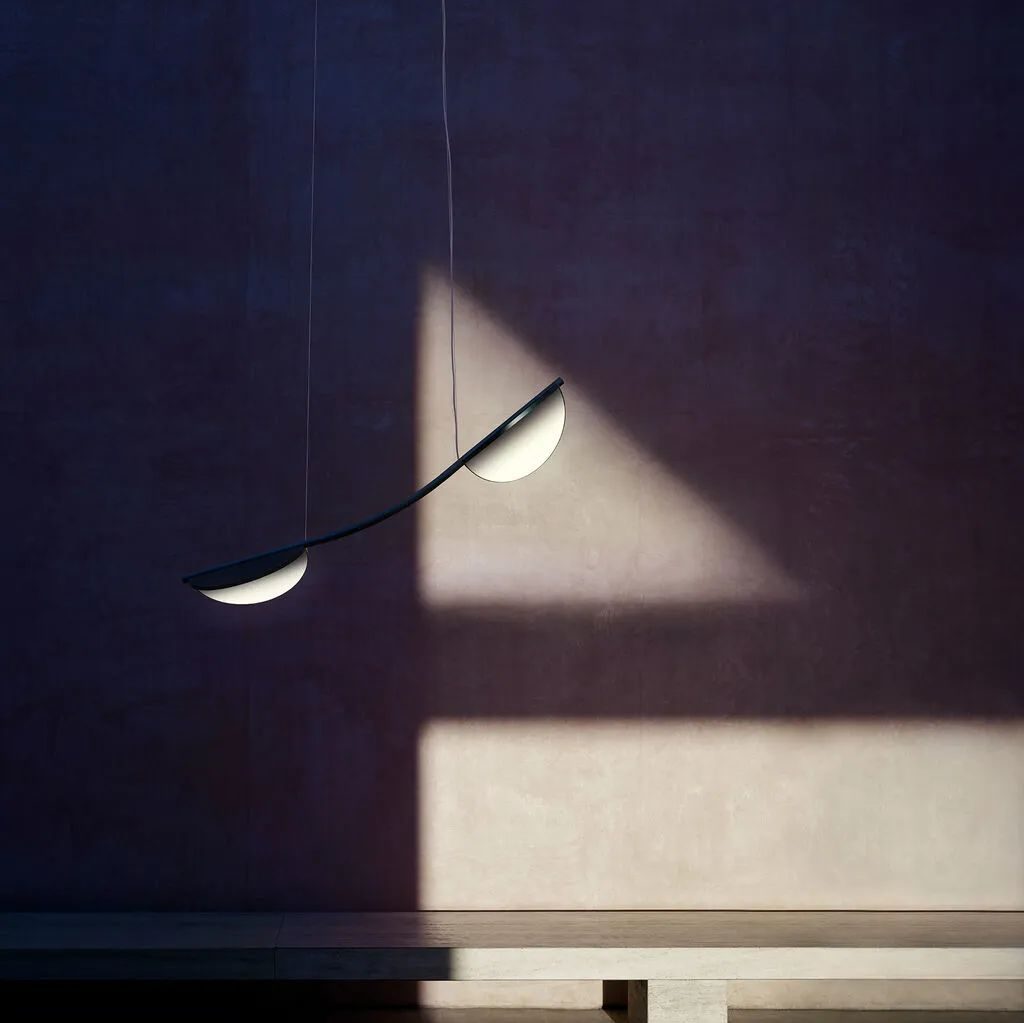 The most important thing is that each light source module can be freely adjusted according to user needs. Patricia Urquiola excels in the use of colors also reflected in the Almendra lamps, in addition to the basic white and graphite colors, inspired by nature, adding apricot and gold, in addition to lilac and baby blue (Baby Blue) to choose from.
The main material of this lamp comes from bioplastic extracted from pine oil, which is synthesized into polycarbonate, an environmentally friendly material through advanced technology. In addition, the assembly process of lamps does not require glue, which is conducive to disassembly and recycling, echoing the sustainable concept advocated by the design week.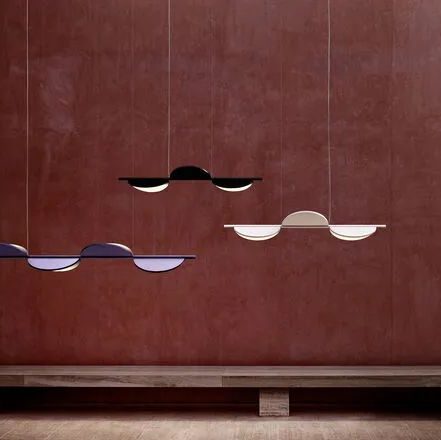 Requiem by Lee Broom
British product designer Lee Broom is known for his creative lighting designs. At the 2022 Milan Design Week, he brought a design exhibition called "Divine Inspiration", 6 groups of brand-new lighting designs and the brutalist architecture of the exhibition site formed a complementary effect.
Inspired by the marble drapery on ancient statues, the Requiem collection is seemingly light and fluid, yet solid in form. Each piece is handcrafted, with the designer dipping the fabrics in plaster, then covering them over a light source until it sets.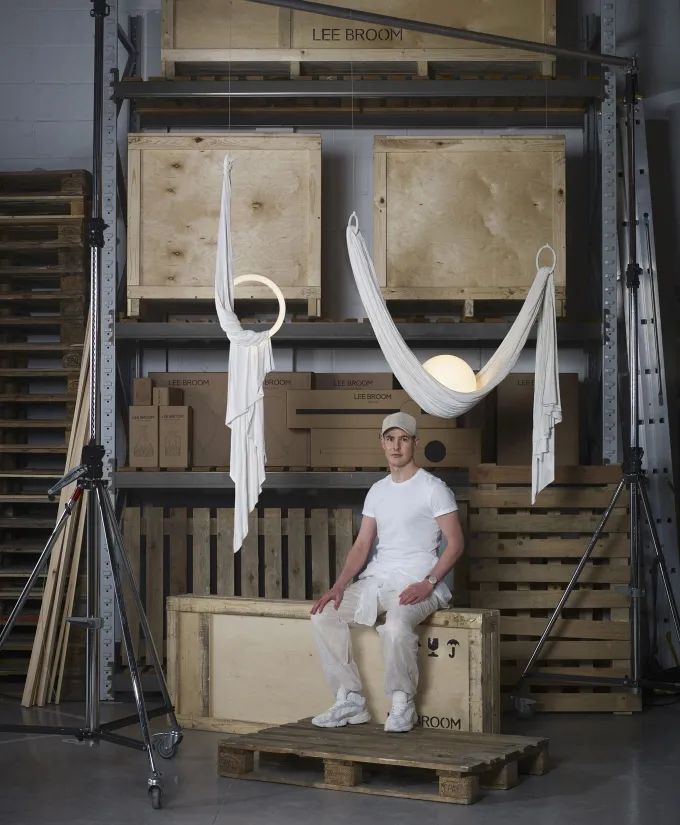 If you also want to have such a creative lamp, you can find the most suitable lamp for you on 4lightings.